All of the amazing and special animals available for adoption through YTAR are also available on our Facebook page. Feel free to email us at YappyTailsCT@gmail.com for more information.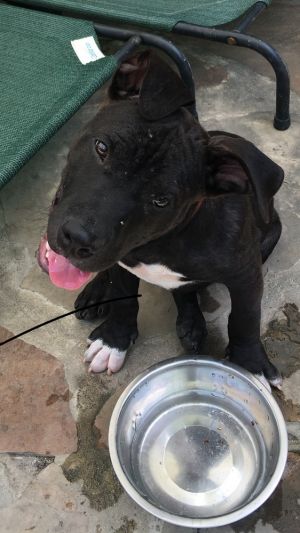 Mixed Breed
Spayed/Neutered
Up-to-date with routine shots
Please read the bio and our application process before applying. Rudee is a 7 mo old old pocket pittie who is about 12 tall and 30 lbs. He will get a little heavier, but not much taller. He was picked up by AC as a stray when he was 5-6 months old. Furry squeaky toys and squeaky balls are Rudees toys of choice. He loves to play either with his person, by himself, or with another dog he has been correctly introduced with. Being that he was on his own for some time, he is learning about living as an indoor dog. Rudee is the perfect crate trained dog! No peep or poop out of him while hes in it. Sleeps through the night in it with no accidents. We are working on house breaking with him. He is also learning to properly walk on a leash. He is VERY treat motivated, so training goes quickly. Sit, down, leave it, watch are some of the commands he has mastered. Rudee Todee is a cuddle bug. He loves his lovings! Since he was alone for sometime, he is wary of unfamiliar dogs. He will do well with another dog, but they will have to be properly introduced. Rudee has been to a trainer & is well on his way to becoming a wonderful companion for someone willing to work with him! He just needs that special person, who loves and understands pocket pitties. To make Rudee a member of your family, visit https://yappytails.org/adoption-process/. His adoption fee is $450.
Baby, Male, Medium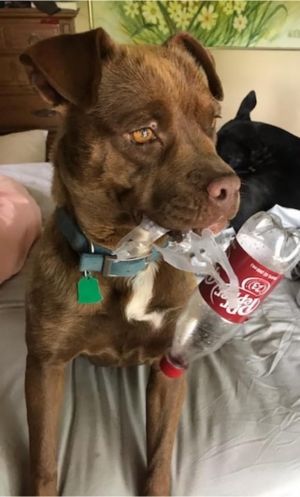 Labrador Retriever
Spayed/Neutered
Up-to-date with routine shots
Please read the complete bio and our application process before applying. Dreaming of Connecticut. Lexi says hello!! This sweet girl is around 4 and weighs 35-40 lbs. She is spayed, HW-, UTD on vaccines and on preventatives. She loves everyone & is super dog friendly. Housebroken, she loves to play & is a just a huge lover! To make Lexi part of your home, please apply online at https://yappytails.org/adoption-process/
Adult, Female, Medium